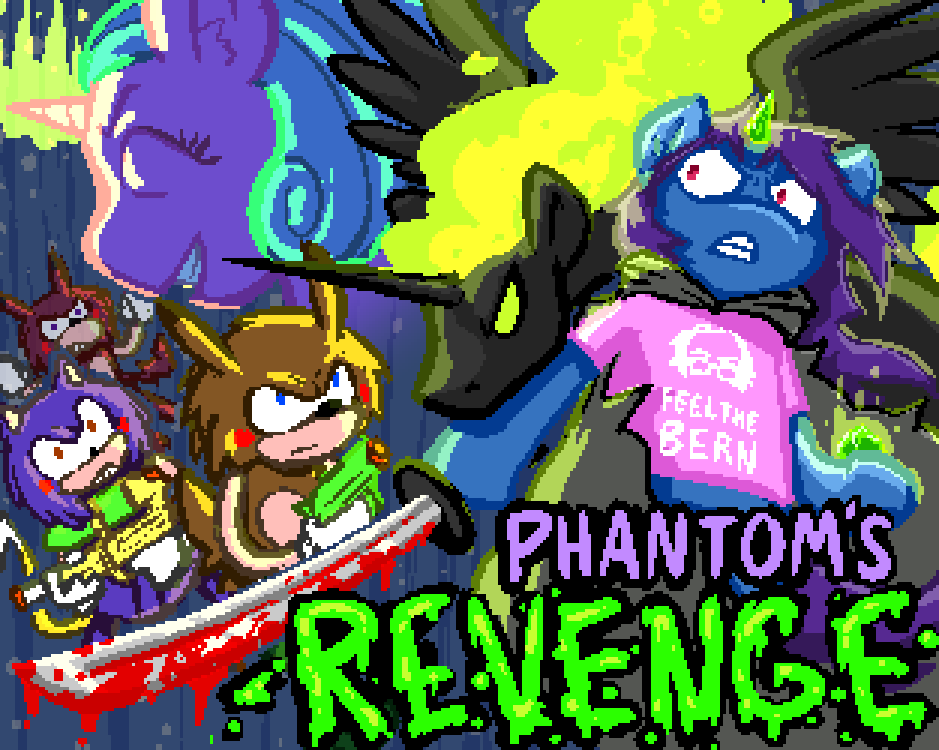 PHANTOM'S REVENGE
Patched a few bugs and made some minor tweaks and fixes! Here's everything that's changed in v.1.1.
-Squirt gun attacks displayed 960 damage while only dealing 768, fixed to show the correct number.
-Mistake in the tail of Virginia's sad sprite corrected
-Victory screen now displays final slime level and weapon skill level, since these are significant indicators of different strategies used to beat the game.
-Final boss's !data blurb now tells her current hp as well as her max hp.
-Inner Laboratory music changed to loop cleanly
-Marriage animation now includes a double SKILL UP indicator.
-Redundant patron credit removed